The 200 limited A. Lange & Söhne Grand Lange 1 Moon Phase "Lumen" fake watches with self-winding movements greatly combine the beautiful moon phase functions and charming luminous calendar display. The unique style of brand is fully showed out.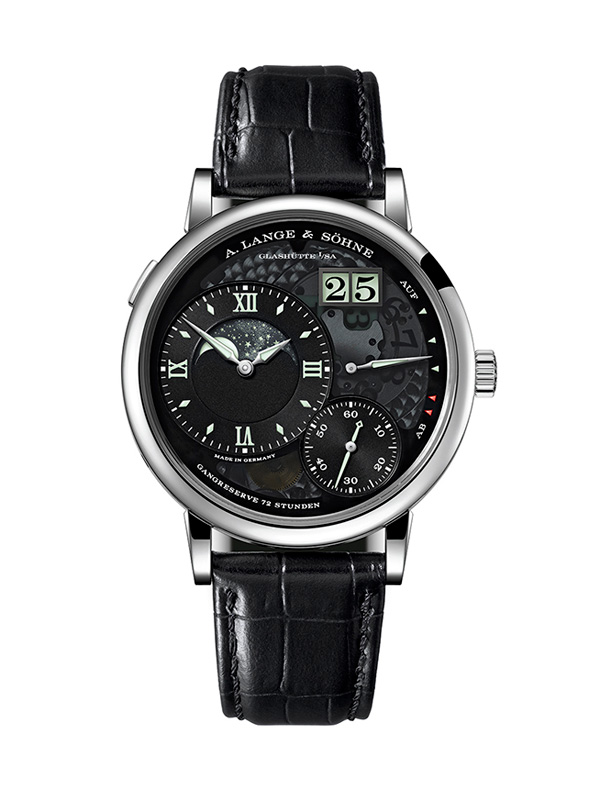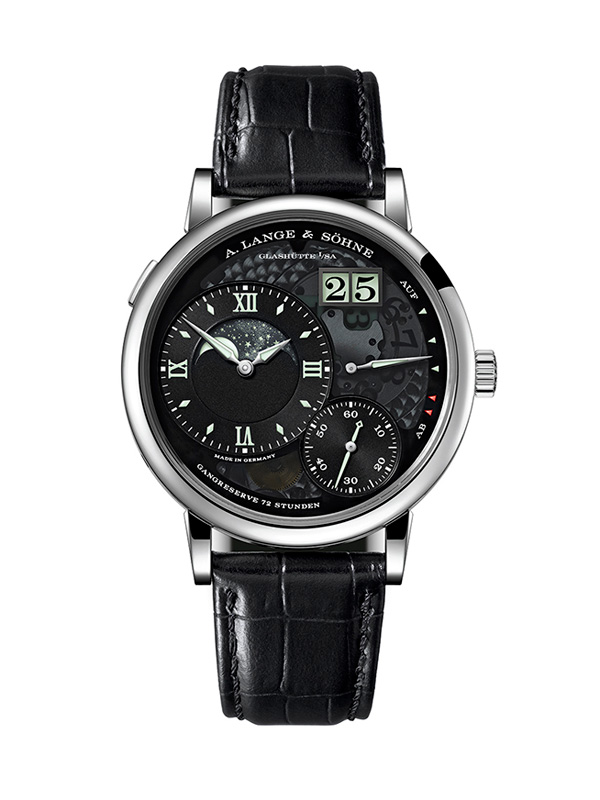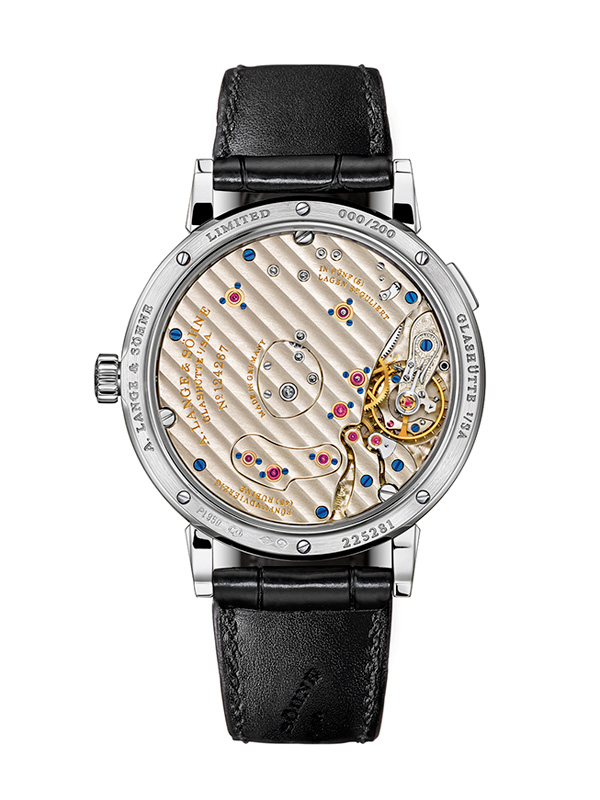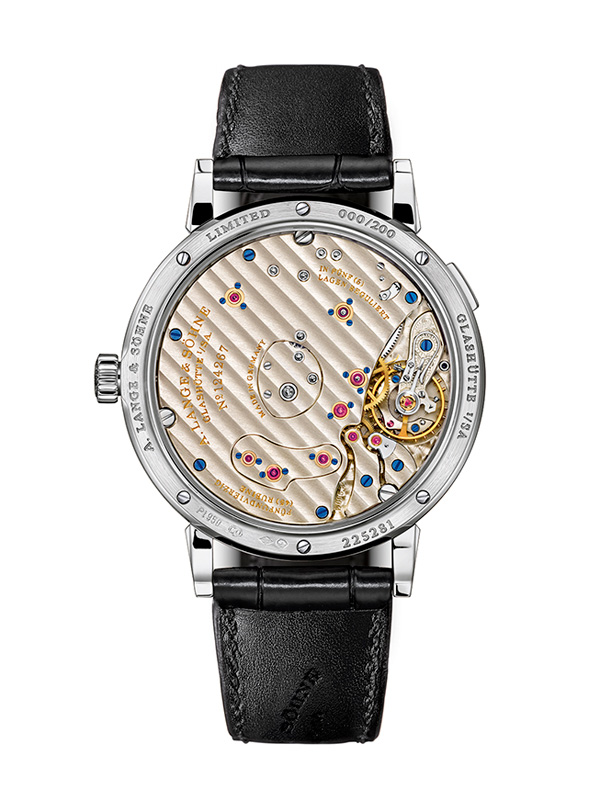 The new Grand Lange 1 Moon Phase "Lumen" copy watches with black dials are inspired by 2013 Grand Lange 1 "Lumen" and 2014 Grand Lange 1 Moon Phase watches. It greatly combines two extraordinary designs into one part to create such extraordinary works.
The new watch is made of black solid silver and assembled with large windows and black translucent sapphire crystal. The special coating of the mirror can block most of the visible light outside the ultraviolet light in the spectrum, and absorb energy for the luminous materials of the large calendar device, so that it radiates in the dark. The exquisite design spends a lot of attention and efforts of masters. So this work has great value for collection.
NOTE: No reproduction or republication without written permission